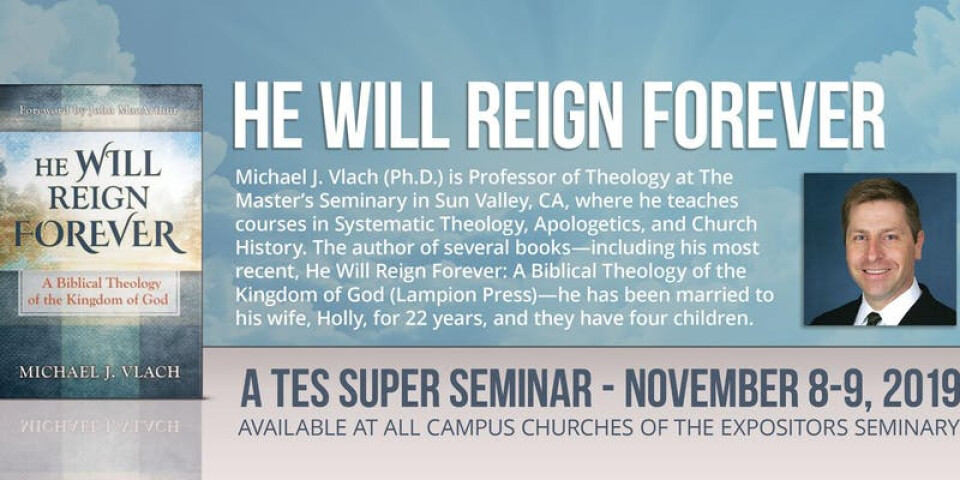 Friday, November 08, 2019, 7:00 PM - Saturday, November 09, 2019, 3:30 PM
Dr. Michael Vlach will lead a seminar entitled, He Will Reign Forever, on November 8-9 at TCBC. Dr. Vlach is a professor at The Master's Seminary and the author of several books, including He Will Reign Forever, Dispensationalism: Essential Beliefs and Common Myths, Has the Church Replaced Israel, and Premillennialism: Why there Must Be a Future Earthly Kingdom of Jesus.
This seminar will be taught from the Jupiter campus of The Expositor's Seminary and transmitted live to the other TES classroom locations (such as TCBC).
The first session, on Friday evening, will begin at 7:00PM. The Saturday sessions will begin at 9:00AM and conclude at 3:30PM.
The registration is $20 per person, or $30 per married couple.
https://www.eventbrite.com/e/super-seminar-fall-2019-tickets-66575309543