9:00am, First Hour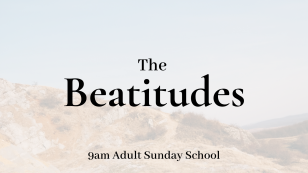 The Beatitudes: Join this first hour Sunday School class to work through the rich teachings of Jesus in the opening lines to His Sermon on the Mount.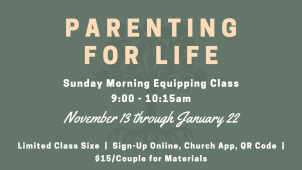 Parenting For Life (Choir Room): Join Pastor Kevin Huang, John Ruble, and Ben Messer from November 13 through January 22 as they lead a class on biblical principles for parenting. This class is by sign-up only and is limited to 20 couples. It is encouraged that both parents sign-up and attend the class together. There is a $15/fee for materials that includes the printed curriculum as well as two parenting books. You can access the sign-up form by clicking the link below:
Parenting Class Sign-Up Form
TCBC Counseling Training (Seminary Room):
A new round of counseling training classes will begin October 2, 2022. Attendance is by sign-up only. Class limit is 20.
10:45am, Second Hour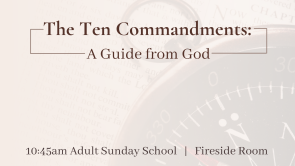 The Ten Commandments, A Guide from God: Join Pastor Daniel Gumprecht as he walks through the historic and current applications of the 10 commandments.