9:00am, First Hour
Location: Fireside Room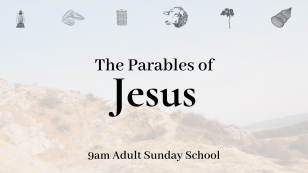 Jesus Christ, the Master Teacher, employed the use of parables during His earthly ministry. Why did He use this method of teaching, and what were His intended meanings for these parables? Attend this first hour adult Sunday school class to learn more.
10:45am, Second Hour
Location: Fireside Room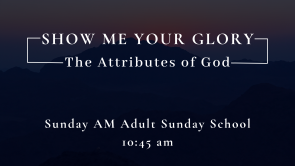 Come learn of God's perfections in this class entitled Show Me Your Glory: The Attributes of God.
Beginning January 30, 2022 at 9am: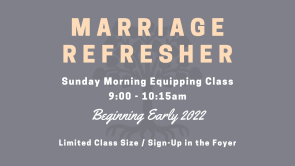 Beginning January 30, we will be offering a class that centers on Biblical principles of marriage. More details, including the starting date, will be coming soon. Class size will be limited, so be sure to look out for a sign-up sheet in the foyer. If you are unable to attend this session, please note that we desire to offer this class on an annual basis.