All books recommended here are available at our Resource Center.

Counseling Under the Cross: How Martin Luther Applied the Gospel to Every Day Life by Bob Kellemen
In Counseling Under the Cross, biblical counselor and noted author Bob Kellemen mines the riches ofLuther's letters of spiritual counsel to give readers a new understanding of how Luther engaged in the personal ministry of the gospel. He guides pastors, counselors, lay leaders, and friends toward a deeper understanding of the gospel that will directly impact their personal ministry to others. Through lively vignettes, real-life stories, and direct quotes from Luther, readers will be equipped to apply the gospel to themselves and others, and learn that pastoral care is what every believer does in one-another ministry.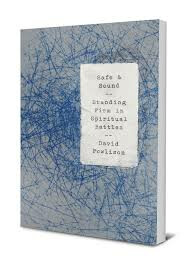 Safe and Sound: Standing Firm in Spiritual Battles by David Powlison
Safe and Sound guides readers to see the normality of their struggles with themselves, the world around them, and the powers of darkness. By carefully unpacking Ephesians 6 with vivid case studies and biblical wisdom, Powlison helps readers humanize those struggles and bear the relevance of the love of God in Christ for those struggles. Safe and Sound presents Ephesians as a book about our conflict with darkness—within ourselves, with other people, and with the spiritual forces of evil. Powlison demonstrates how the message of Christ's triumph over all that is evil, dark, and deadly rings true, and how spiritual warfare is our participation in the Lord's cosmic war with darkness. To stand up against evil, Powlison encourages readers to pray pointedly and listen to Scripture intently, standing with other brothers and sisters in Christ and relying on the strength God himself gives.