These are the current recommended books that are highlighted in our Resource Center. These and many other books to help you in your growth as a follower of Christ are available in our Resource Center. These include books on theology, counseling, specific Christian living topics, Puritan works, children and family resources, and many more.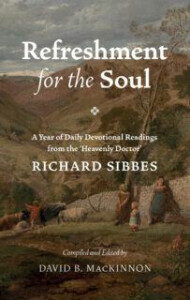 Refreshment for the Soul by Richard Sibbes
A pastor of forty years who has throughout his ministry found the Puritans to be a great source of spiritual encouragement, David MacKinnon presents here 366 extracts from the works of the Puritan pastor Richard Sibbes, which may be used each day of the year by readers as an aid to devotion.
Each extract has been carefully selected, and a suitable accompanying Scripture text provided at the start of each daily reading. Occasional antiquated words in the original have been updated, and overly long sentences have been shortened, but all with a view to retain Sibbes' flow and meaning for present-day readers.
For those who have never encountered Sibbes before, this volume will serve as an excellent introduction. All will find in these daily readings spiritual refreshment for the soul, coming from one who in his day was known, appropriately, as the 'heavenly doctor.'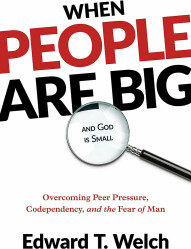 When People are Big and God Is Small by Ed Welch
Overly concerned about what people think of you?
All experiences of the fear of man share at least one common feature: people are big. They have grown to idolatrous proportions in our lives. They control us. Since there is no room in our hearts to worship both God and people, whenever people are big, God is not. Therefore the first task in escaping the snare of the fear of man is to know that God is awesome and glorious, not other people.
Welch uncovers the spiritual dimension of people-pleasing and points the way through a true knowledge of God, ourselves, and others.